IN THE NEWS| PRESS RELEASES
Pricing For All Residences
Sales & Marketing Plan
Engel & Voelkers
We have completed the pricing for all fractions in the palace residences.  The prices range from roughly $90,000 on the low-end (1-bedroom studio) to $340,000 on the high end (penthouse).  Once we begin selling (September), the marketplace will certainly let us know how these prices are received.
For the $140,000 investment each of you made, in addition to receiving an equity % in the company, you also received a fraction in a 2-bedroom residence, of which there are six (largest selection).  Note that the opening price of the 2-bed category is $184,000, which means on paper, that your fraction already has a $44,000 positive equity value increase.
For your information, the penthouse classification was created recently, separated from the other 3-bedroom residences.  This was done once the building surveyors confirmed unidentified space in the palace upper floor, on the far western side, which was previously unknown because years ago it was sold by the Ricci family and privately owned by another party, which meant we were not allowed to go inside.  Acquiring this space allowed us to create a 4th bedroom and a total sq footage around 2000 sq ft.  We negotiated the purchase of that additional space in Feb/Mar 2020, but officially acquired the space just a week ago (when title companies opened back up), in July 2020.
If any of you, our Investor Owners, are interested in "buying-up" to the 3-bedroom or penthouse categories, you may do so and we will honor the Founders Pricing for you until 10/15/20.
Below are the # of residences in each grouping (14 total) and the Founders & Opening prices for each.  We will be releasing Founders Pricing on Sept. 1, 2020, on a few fractions in each residence category, in order to incentivize early buyer activity:
1 Bedroom (1)

1 Bedroom Premium (3)

2 Bedroom (6)

3 Bedroom (3)

Penthouse (1)
Founders Price                    Units
1-Bed Studio        $87,500      1
1-Bed Premium   $126,000   4
2-Bedroom           $179,000   4
3-Bedroom           $225,000   4
Penthouse            $326,000    1
Opening Price                      Units
1-Bed Studio        $90,500      1
1-Bed Premium   $131,000    4
2-Bedroom           $184,000   4
3-Bedroom           $237,500   4
Penthouse             $338,500   1
Sales & Marketing Plan/Activites
We made good use of the covid slowdown, by working on our internal sales and marketing plan.  We are confident in our decision to only market our project to the following geographical audiences: 
1. Northern Europeans
2. Eastern Americans
3. UK citizens
4. Eastern Canadians
The process of building high-level sales & marketing assets is underway and we hope to officially begin taking refundable-deposit-reservations for fractional sales and club memberships in September. 
We have contracted with a NYC-London-Toronto based publicity and social media marketing company (JPR), specializing in travel and tourism. They have started public relations activities and in August we will being proactive social media efforts.
http://jpublicrelations.com
If you haven't looked recently, check out the improvements on our website.
http://www.palazzoricci.club
 
We have been busy creating some additional videos to display our project to the public.  Some of these videos will be used in social media channels, others will appear on our website and youtube channel.  You can see some of them at:
http://www.youtube.com/channel/UC0QS5rd8rF80guh1c_aBCfg
Local media is beginning to get word of our project and one recently referred to our project in the online magazine called Abruzzissimo Magazine. 
We have also carried out our first, inexpensive, TEST marketing campaign on Facebook, targeting a specific audience and demographic of people located in the Eastern United States.  This has resulted in 105 active leads with 20 in second and third phase discussions.
Engel and Voelkers – Sales Agreement
We have entered a real estate sales agreement with the local, central-Italy, Engel&Völkers agency of the global real estate company, Engel and Voelkers. 
https://www.engelvoelkers.com/en/
They are very excited to be able to represent our product. Their name provides wonderful credibility to our project.  Amongst other sales channels, they have a permanent desk/kiosk at the Pescara Abruzzo International Airport, which will feature Palazzo Ricci for all passerby.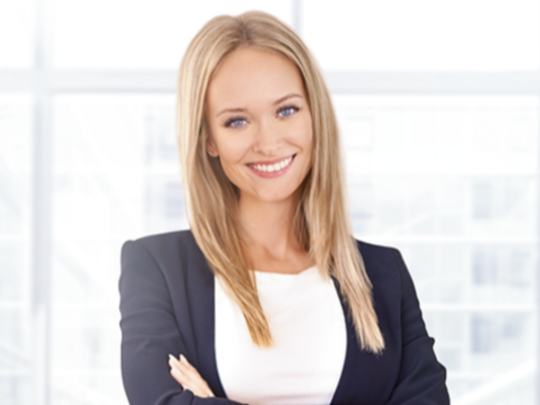 We have started the development of a Board of Advisors, with the primary purposes being to "spread the word" and provide outside perspective. Board members will consist of individuals that have the background and reach to positively impact our project.  The first individuals of perhaps 5-8 to eventually join this board, are:
Riccardo Maccolini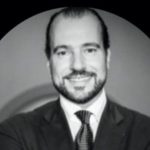 Ricardo lives in Italy and is an international business manager with skills in dynamic, complex environments. His university background is in business organization and he began his career in the fashion-retail sector and later ventured into hospitality/tourism, and luxury real estate.  He was the former general manager of one of the few similar projects to ours in Italy, called Palazzo Tornabuoni in Florence.  Palazzo Tornabuoni is a unique, very high-end, Private Residence Club with worldwide reputation.
Michael Watson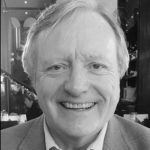 Michael lives in England and has extensive experience in the financial industry. He practiced as a corporate solicitor in London with Linklaters & Paines and then worked as a corporate finance investment banker at Hambros Bank and UBS before becoming Finance Director of a Lloyd's of London insurance group. He has also been a private client investment banker at Barclays, with significant experience in wealth preservation strategies and corporate debt financing.
For more information, contact us

A property of Viaggio Resorts
Copyright © 2020 Palazzo Ricci™ LLC. All Rights Reserved.