Why Worth magazine highlights Palazzo Ricci and calls Fractional Ownership the best way to own a vacation home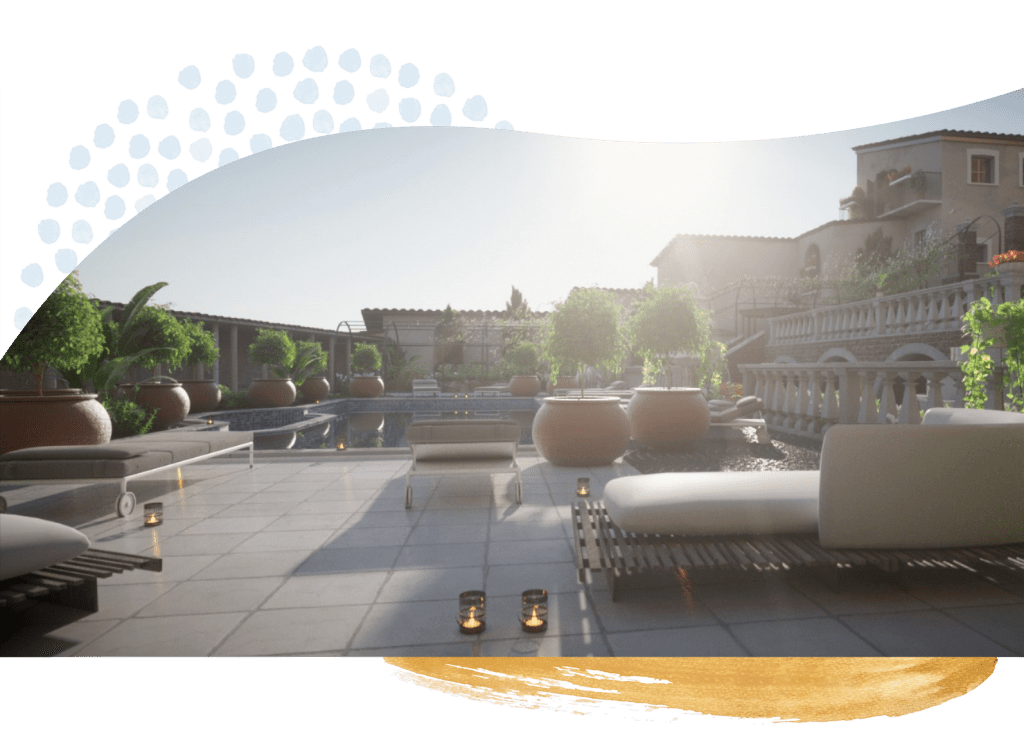 Among the many changes in 2020, we also saw an incredible spike in the real estate industry related to second homes. While the global pandemic and its effects are far from gone, significant advancements have been made (vaccines, business permits, and localized restrictions) that will soon reopen global borders for international investors seeking their dream homes abroad. Among the smartest and easiest investment opportunities, gaining popularity and personal ROI is that of private residence clubs. 
According to a recent article in Worth Magazine, "… private residence club experiences are the future of travel." The first equity residence club was introduced almost 30 years ago at top-rated Deer Valley Resort in Park City, Utah. Since that time, residence clubs have been enthusiastically embraced by affluent buyers at premier destinations as diverse as Manhattan, the Rocky Mountains, Napa Valley, Bermuda, the Tuscan countryside, and many other coveted international locations. 
If you purchase a private residence club, you own real estate. You can sell it through a licensed agent or keep it as a legacy purchase for your family forever.
Fractional real estate ownership is a formalized method of owning a property with other like-minded buyers. This structure has been enthusiastically embraced in many prestigious international destinations and is increasingly popular in Europe. The most upmarket, fractionally owned properties are called private residence clubs. Residence club owners have an interest/share in one or more vacation residences with ongoing operations and maintenance costs proportionate to their ownership interest.
Residence club owners enjoy generous and flexible vacation use, mirroring a "typical" owner of a holiday home. They also luxuriate in a long list of club amenities and personal attention from their club staff. They are not burdened by the high costs of owning and maintaining a luxury home or the responsibilities and worries associated with absentee ownership. 
Almost all residence club owners worldwide can afford their own holiday home. Still, they can't justify the high costs and responsibilities relative to the amount of personal use. With fractional ownership, they experience the benefits of full ownership for the same or less investment.
We believe in this model so much that we decided to apply it to Palazzo Ricci—our 220-year-old, historic and noble palace. This extraordinary building is currently being reimagined into a private residence club that will debut in 2022 in Casoli, Italy, with 14 luxury residences that rival accommodations at the world's finest resorts. 
Located in Italy's Abruzzo region, Casoli is a classic medieval town sitting high on a hill at a 1,240-foot elevation. It has been anointed by various media outlets as Italy's next best destination. Casoli was recently noted in an article by CNN as one of the best places to remotely work with enjoying nature, Italian food and wine, and outdoor activities. 
The cobblestone streets, quaint shops, and vintage architecture, epitomized by an iconic 9th-century castle, create an authentic Italian ambiance. Palazzo Ricci's lofty perch bestows panoramic views of towering mountains, the Adriatic Sea, and verdant Italian countryside. It is destined to become one of the world's preeminent residence clubs. 
Palazzo Ricci combines the benefits of vacation homeownership with the private amenities and services of a luxury boutique hotel. A select group of 126 like-minded people share the ownership, use, and cost of the Palace residences and common amenities. There are only nine owners per residence, allowing for frequent and flexible lodging throughout the year. 
Palazzo Ricci ownership includes partnership with the Elite Alliance Exchange Group. Elite Alliance is a global network made of 135 private residence clubs that provide exchange privileges with owners at other prestigious properties in top international destinations. This is the prime reason that owning a private residence club can future-proof luxury travel.
When deciding where to invest in a second home, think about where you want to be this year. Where do you want to go to escape it all? How about a rural, underpopulated region with an abundance of green outdoor space and a radius full of activity from mountains to beaches? Sounds Heavenly, doesn't it?  
To invest intelligently and future-proof your travel in 2021 and beyond, now is the time to invest in a private residence club. Now is the time to invest in Palazzo Ricci and take your piece of Italian heritage!
Join us in this fantastic Italian adventure by contacting us for more information!