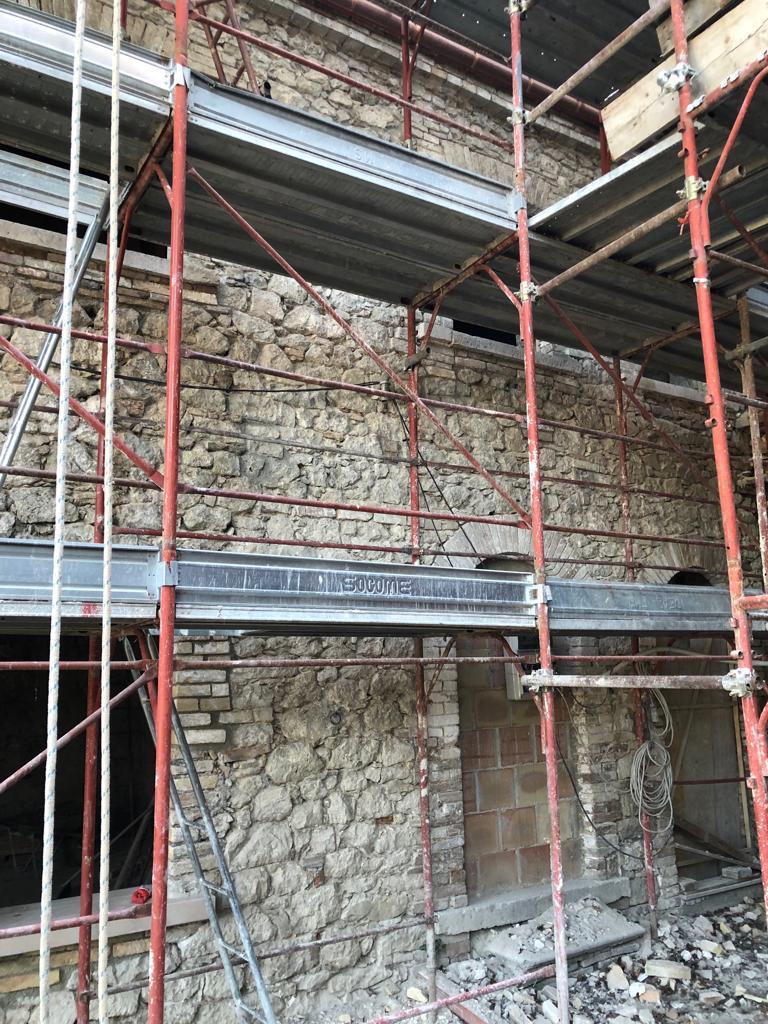 The stand-alone cottage is receiving a lot of construction attention in April & May. By the end of June will have the plumbing, electrical, and interior finished walls in place.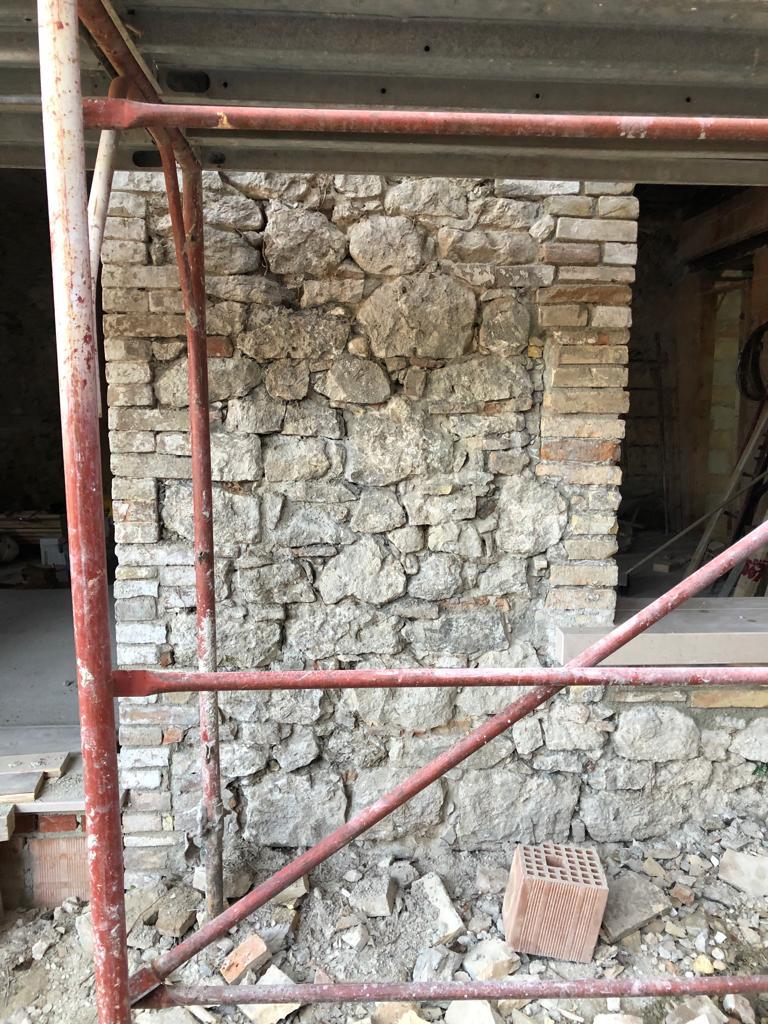 The cottage exterior is all being scrubbed and readied for exterior refacing. Windows and doors are being ordered.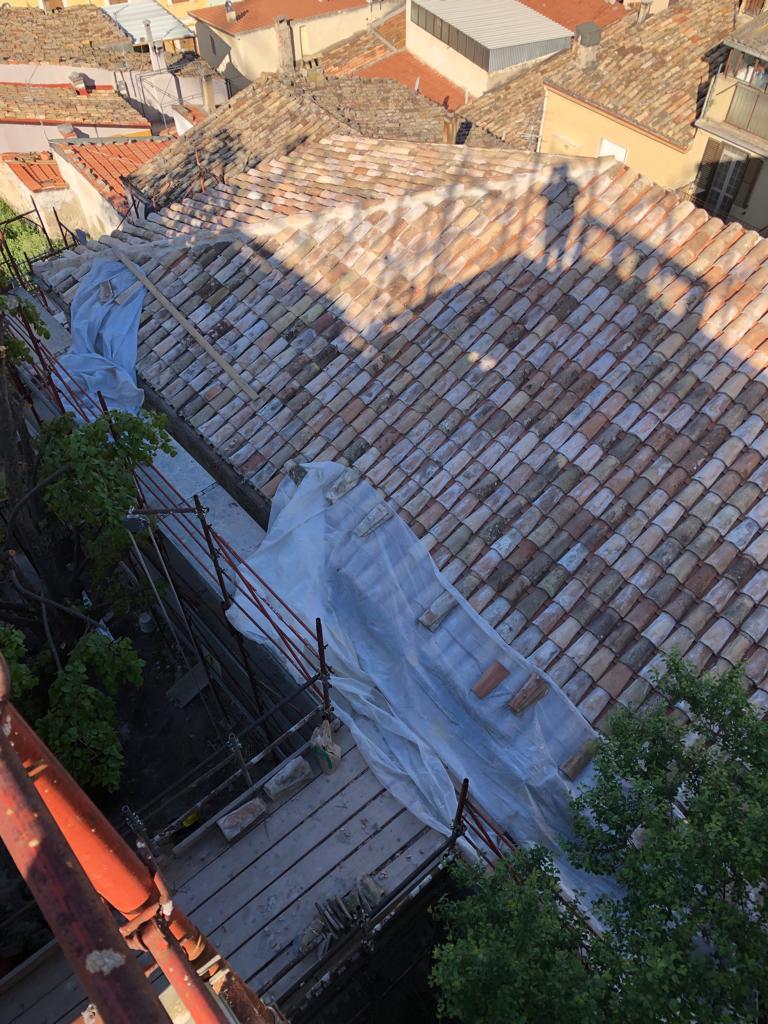 Looking down from the penthouse patio, the new cottage roof tiles are visibly in place and the courtyard is being cleared.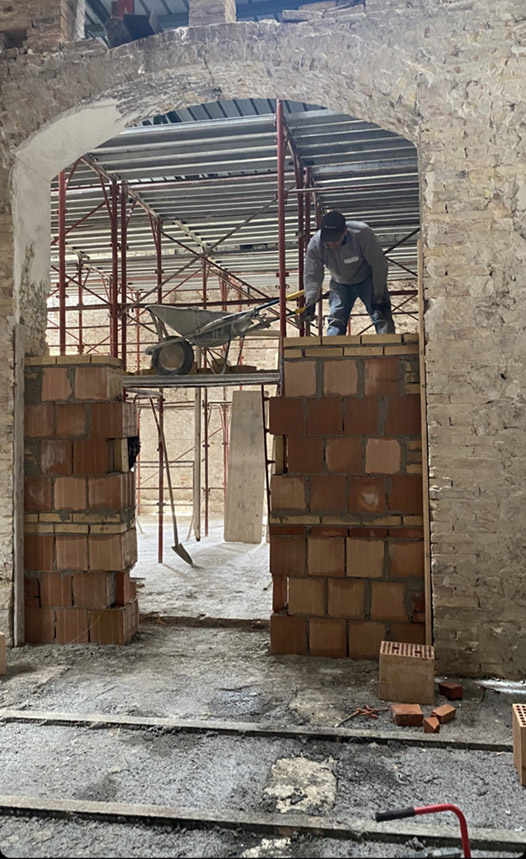 Inside the palace, many new walls are being created to accommodate the new residence designs.