Casoli's October Festival is back!  The annual Festa di San Reparata was just held in Casoli two weeks ago. Ron Wade was present with one of our recent tour groups. 
This festival is the largest and most important of each year, and is always the first weekend of October.  The festival features beautiful lights, costumes, music, performances, fireworks, dancing and of course food. The parade passes right in front of Palazzo Ricci. Enjoy some photos of this amazing event.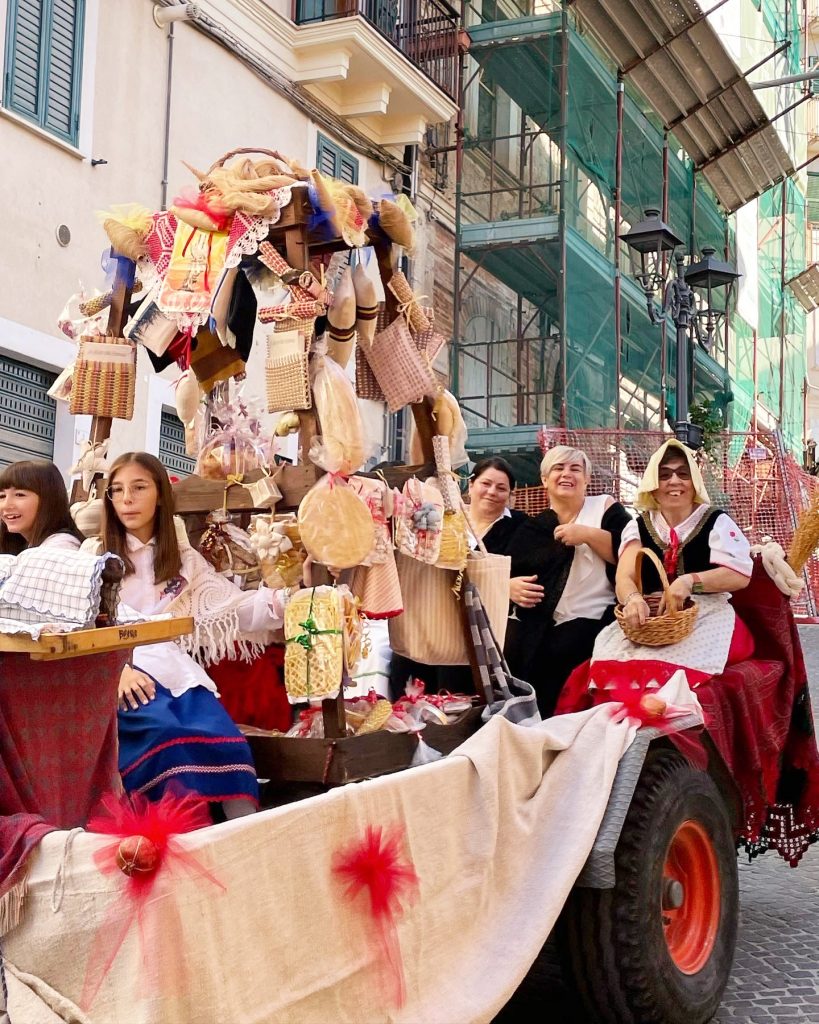 Cooperativa sociale Voloentieri di Casoli- selling beautiful handmade crafts and homemade treats.
Children of the Casoli Nursery School waiting to attend the festival dressed in traditional colors and costumes.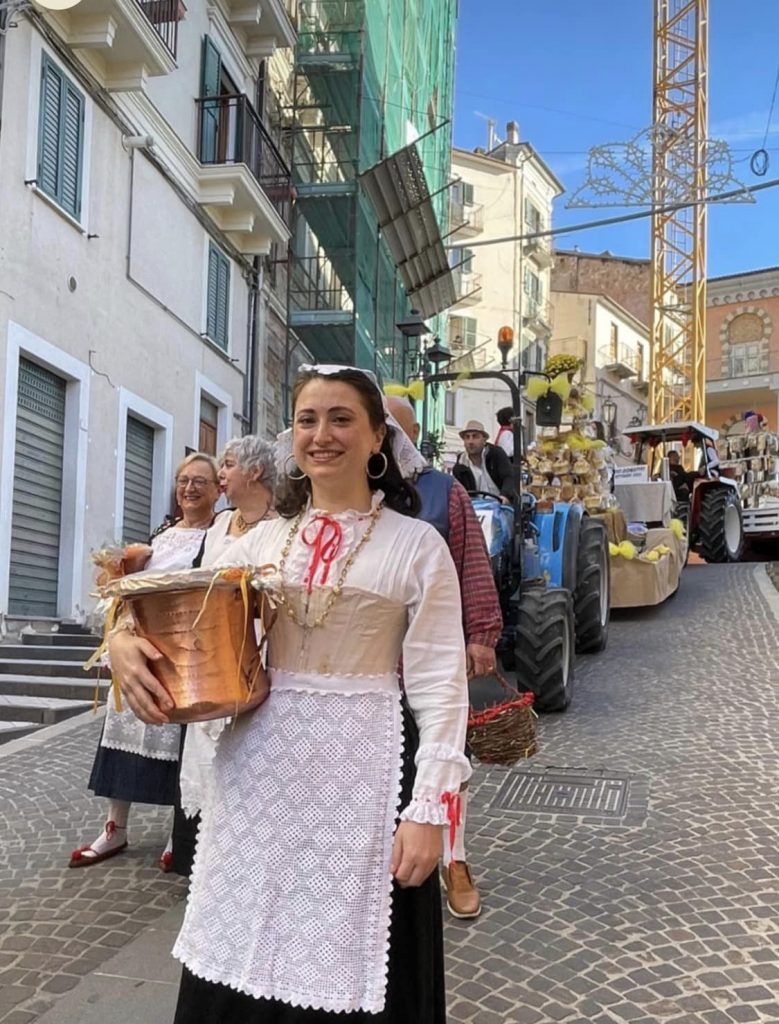 Dressed in traditional local costumes, the parade participants walk the route through the main roads of town. We are fortunate that Palazzo Ricci gets a front row seat (as you can see in the background with the scaffolding and crane). Our owners will have a very privileged position to watch it in the future!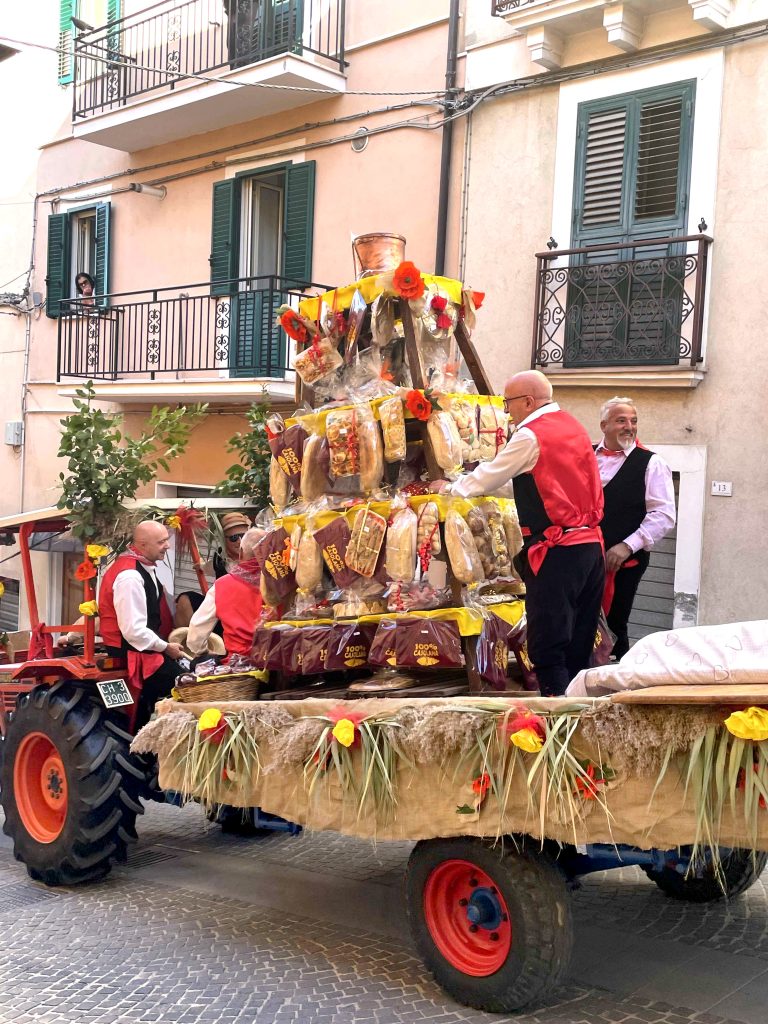 This is the typical tractor decorated to attend the festivity parade. They belong to the different neighborhoods of Casoli and they transport food, pastries, bread and other delicatessen that will be sold when the parade stops and people can buy their products. Usually the profit is gifted to the Church as an offer to the two Saints, Santa Reparata and San Gilberto, to whom the festivity is dedicated.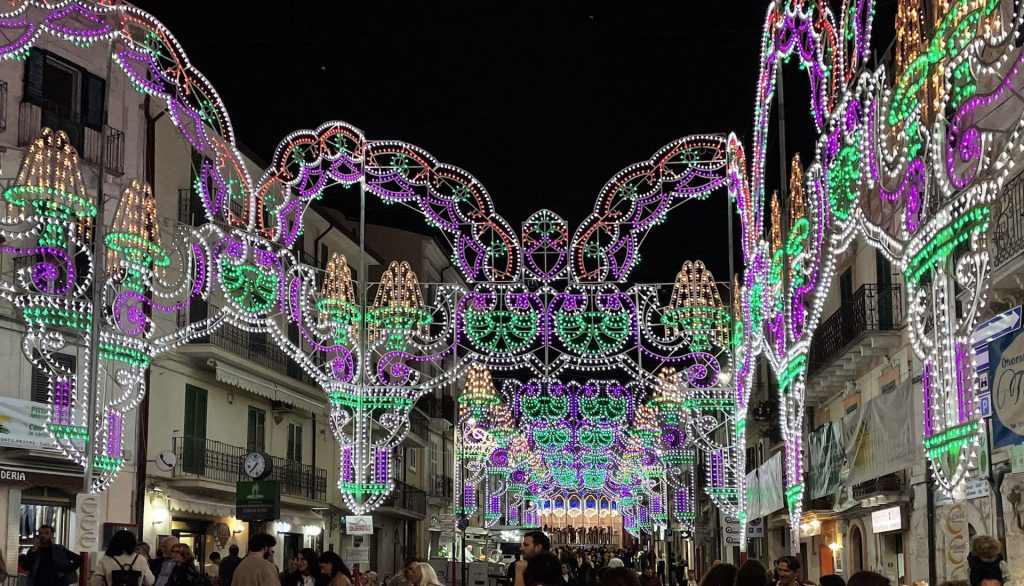 The night comes to life with the ornate "Luminarie" lights that fill the streets. These light shows are common in the Center-Southern Italy regions during festivals.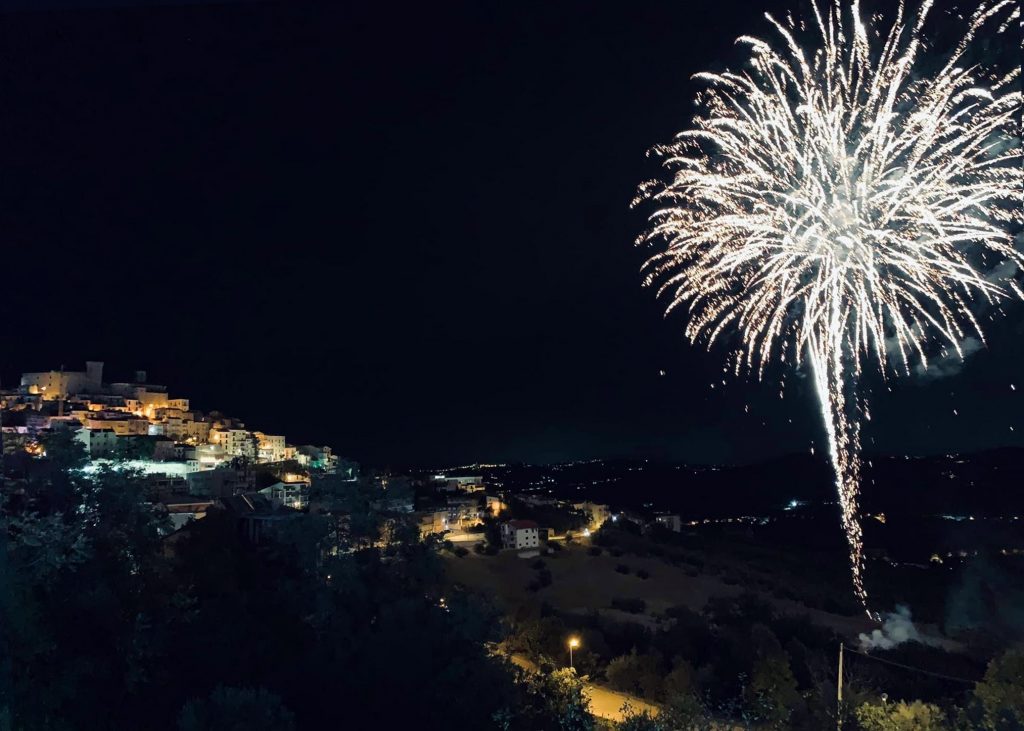 There is a brilliant firework display for the opening and closing of the festival.