The restoration works have finally started, and the team behind the project is determined to revive the local community.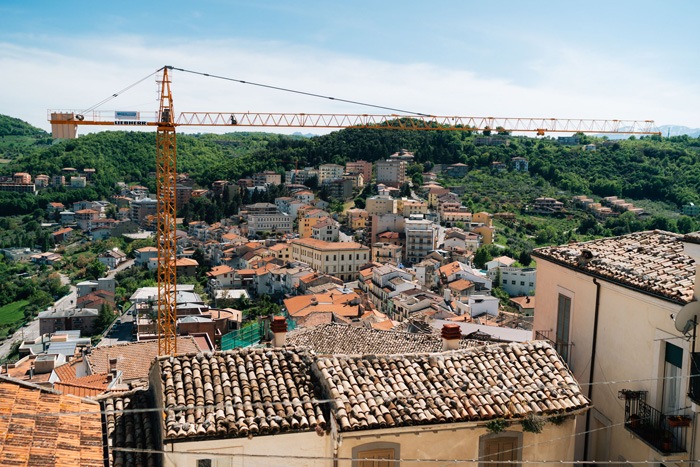 These last few weeks have been hugely exciting for us at Palazzo Ricci as our crane which has an enormously 50-metres-long arm finally arrived and was installed. There was a palpable air of excitement in the town as the huge parts of it were slowly driven up the hill and then assembled.
After two days and many photos and videos later, the crane is in place, towering above the old town, and the renovation has begun.
The painstaking propping of the building, from the basement upward, is being done to ensure the safety of the future works.
The grand project of turning a crumbling noble palace in a hilltop town of Casoli into fourteen luxury residences continues. Follow us on our social media channels and on our website to check the progress!