Our construction and renovation team continues to make laborious and important progress on what we kindly refer to as the guts of Palazzo Ricci.  It has so far been 1 1/2 years of very important and detailed work.  Most of the rough plumbing, electrical and steel reinforcement within the entire palazzo is complete. Recently, the entire 200+ year old stone, grand staircase (4 floors) was removed, leaving a gaping hole within a portion of the indoor palace atrium, which will be filled shortly with a brand new state of the art, steel underneath and original rock exterior (reusing the same 200+ year old marble stair treads).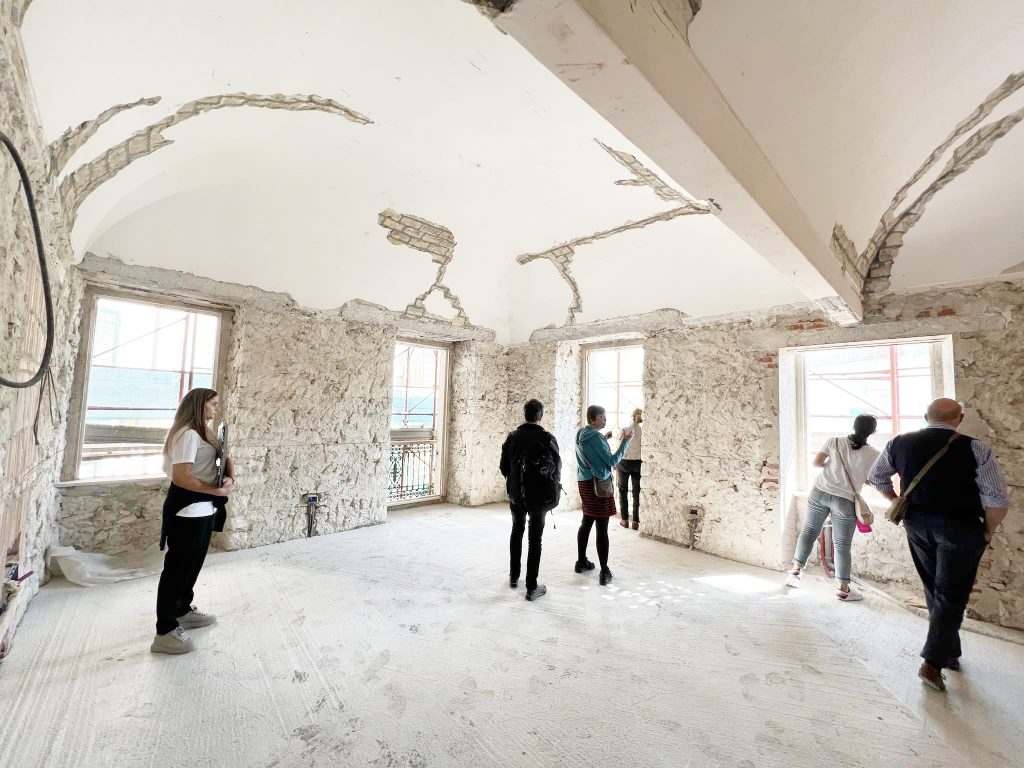 Construction activities such as these have caused some unexpected delays, but we want Palazzo Ricci to stand for the next millennia, so they are absolutely necessary. No corners are being cut. The good news is that over the next 6-12 months, we will see things really come together cosmetically.

For example, the elevator, windows, and sub-flooring (including geothermal heated and cooled floors) are about to be installed. As it relates to the cottage, all the interior guts are ready and we are going to begin preparing it as a complete model residence, fully furnished. This will add tremendously to our on-going fractional sales efforts, which need to blossom this year.