They are very excited to be able to represent our product. Their name provides wonderful credibility to our project.  Amongst other sales channels, they have a permanent desk/kiosk at the Pescara Abruzzo International Airport, which will feature Palazzo Ricci for all passerby.
Board of Advisors
We have started the development of a Board of Advisors, with the primary purposes being to "spread the word" and provide outside perspective. Board members will consist of individuals that have the background and reach to positively impact our project.  The first individuals of perhaps 5-8 to eventually join this board, are:
Riccardo Maccolini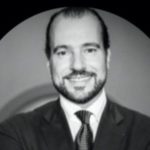 Ricardo lives in Italy and is an international business manager with skills in dynamic, complex environments. His university background is in business organization and he began his career in the fashion-retail sector and later ventured into hospitality/tourism, and luxury real estate.  He was the former general manager of one of the few similar projects to ours in Italy, called Palazzo Tornabuoni in Florence.  Palazzo Tornabuoni is a unique, very high-end, Private Residence Club with worldwide reputation.
Michael Watson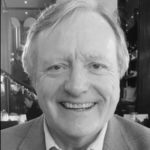 Michael lives in England and has extensive experience in the financial industry. He practiced as a corporate solicitor in London with Linklaters & Paines and then worked as a corporate finance investment banker at Hambros Bank and UBS before becoming Finance Director of a Lloyd's of London insurance group. He has also been a private client investment banker at Barclays, with significant experience in wealth preservation strategies and corporate debt financing.